AKR Handcrafted Oak Bench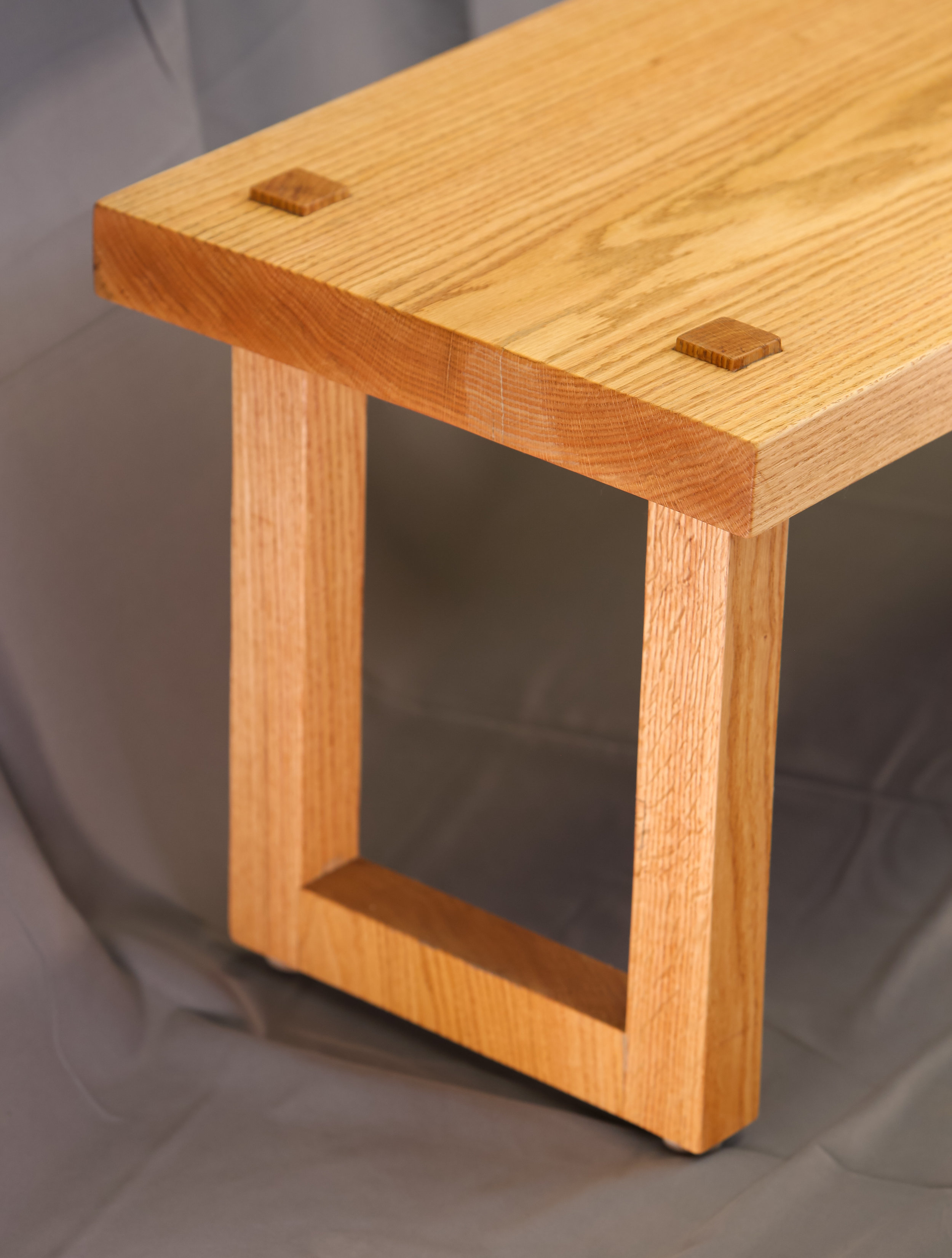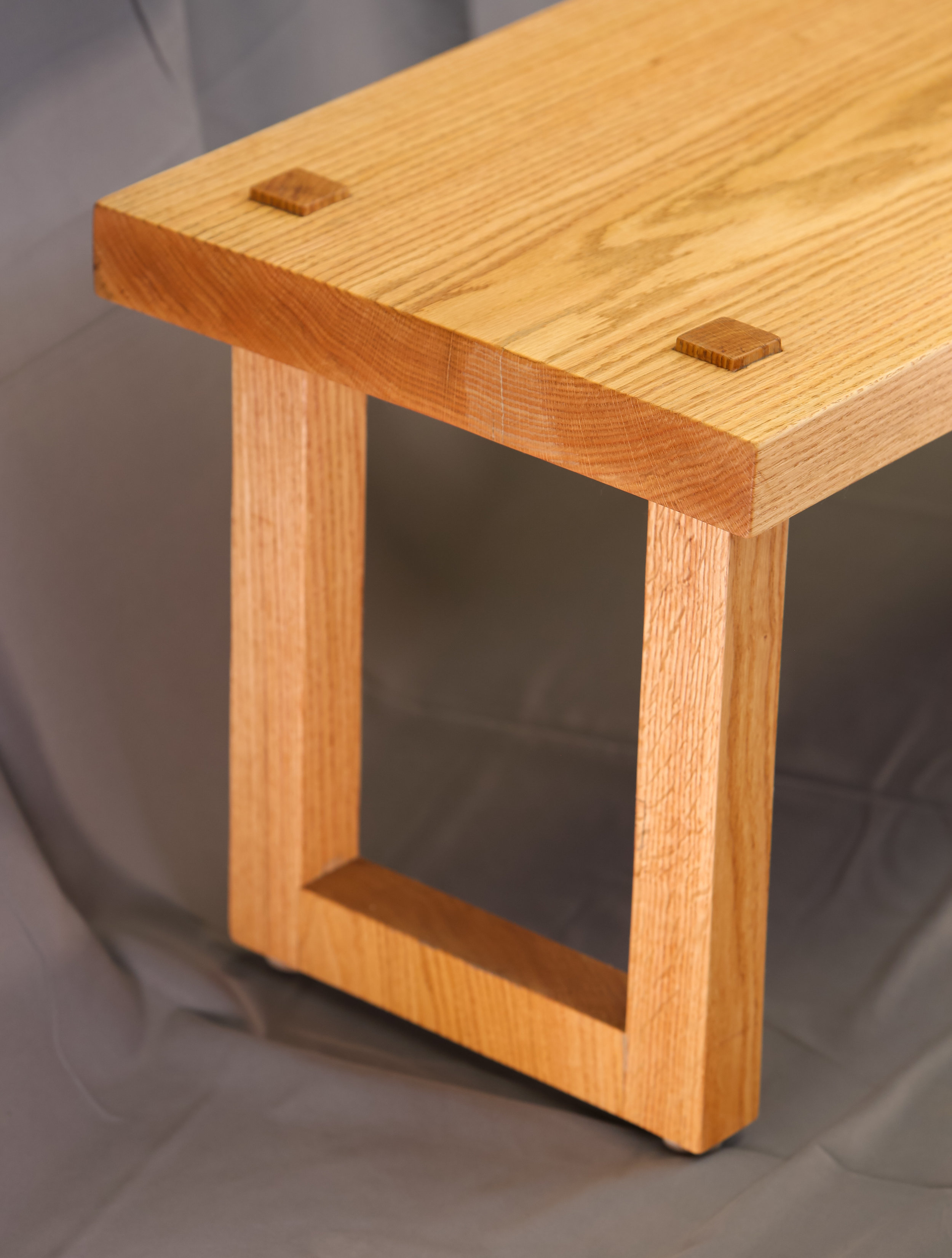 AKR Handcrafted Oak Bench
This product is currently being exhibited at Trunc, located at 929 North 2nd St in Philadelphia.
For details about store hours, please call 267-559-1604.
This product is handmade, so it will have unique markings and imperfections. Product is available for pick up as soon as the order is placed.
Measurements:
Height: 18"
Length: 72"
Width: 17"
Overall Weight: 60lbs

This bench is the first of AKR products specially created for MHR. Handcrafted from solid pieces of locally sourced, Pennsylvanian oak, this bench makes the perfect addition to any dining room, hallway, or minimalistic living space. The oak's natural coloring and texture is preserved with a teak oil coat, eliminating the need for excessive lacquer. For those looking for a simplified seating solution, this bench is the artistic statement your home needs.
Local artisan, Alec Krieger Rogers' new line of custom made furnishings, AKR for MHR, blends timeless design with focused woodworking techniques to create one-of-a-kind handcrafted pieces that are perfect for any contemporary living space. Alec's influences include mid-century modern furniture and many classic Scandinavian and Dutch designers. In addition, Alec applies environmentally friendly methods whenever possible. Alec grew up just outside Philadelphia, in Haddon Township, NJ and earned a degree in Studio Art from Bucknell University in 2017. In addition woodworking, Alec's artistic practice also extends to photography, sculpture, and installation art.